Scholarships & Contests
NYJTL's mission is to develop the character of young people through tennis and education for a lifetime of success on and off the court.
This year's essay prompt (please answer all three questions in one personal narrative):
What field of study do you plan to pursue in college and why? How will you positively impact the world through public service? How has tennis prepared you for this journey?
Eligibility: Residents of New York City; Seniors in high school; NYJTL Participant for 2 or more years; Admitted to college in Fall 2016; one scholarship per family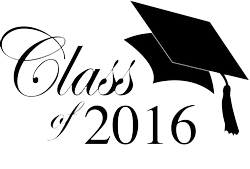 Marian and Jacob K. Javits Foundation
Public Service College Scholarship – application deadline Friday, July 22, 2016.
Scholarship awards were presented at The Boathouse in Central Park during NYJTL's Summer Gala on August 3, 2016.
2016 Awards Winners: Tristiana Adragna, Jake Curran, Amro Halwah, Valerie Pierre-Louis, Brianna Simon Thomas, and Bojidar Todorov.
Click here to view photos from the event. 
The New York Junior Tennis & Learning Scholarship Committee awarded $30,000 in scholarships to 6 scholar athletes who demonstrated a commitment of character to public service. This scholarship program was made possible by the generosity of the Marian and Jacob K. Javits Foundation.
Eligible scholar athletes were graduating seniors who were accepted to a full-time collegiate program.  Each individual received a $5,000 scholarship paid directly to the Bursar's office of the educational institution. This was a one-time award of $5,000.
The 2016 application process is closed.
We are not currently accepting new applicants for 2016, please check back in 2017.